Wecome to our Homepage
We are offering spare parts and accessories for Chevrolet cars of the years 1949 to 1972
and Pick Up´s of the years 1947 to 1972.
All Modells, Bel Air , Two Ten, One Fifty, Impala, Delray, El Camino, Chevelle,
1/2 Ton or 3/4 Ton Pick Up. Long or short bed or Fleetline. 2 door or 4 door, Coupe or Sedan, convertible or station wagon
Attention : If you are interested in parts or you have a question, please feel free to mail us :
caliclassics57@aol.com

If you cannot read the other pages, please look at the pictures and let us know, what you are looking for.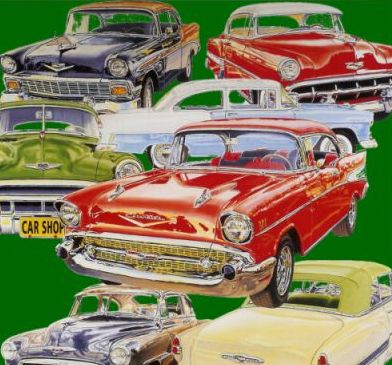 German Law is required